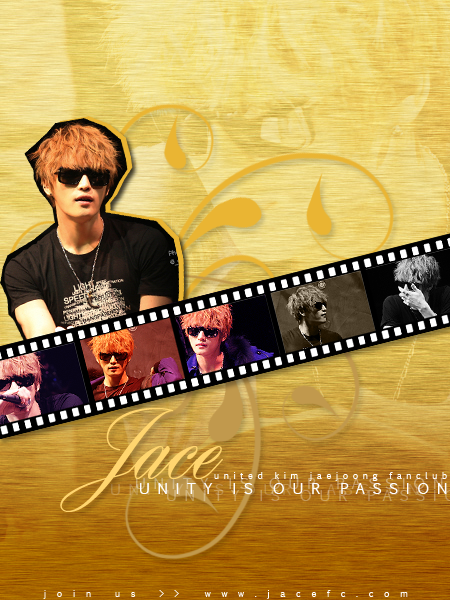 Jace Fanclub was founded December 15th 2010 with a special goal. A united fanclub, the first in its kind. Set to unite Kim Jaejoong's national and international fans.
To be a home, a place where fans can enjoy each other's company and to bring Kim Jaejoong closer to his fans and vice versa.
Jace Fanclub stands for unity, acceptance, respect and crossing national borders.
Despite different languages, origins and cultures, Jace shows that it can overcome these boundaries and bring together the people, of all ages and nationalities.

Jace, a combination of Jaejoong and the Latin word for unity, one; Ace.
Just like the name, we, the creators of this fanclub, hope to overcome hardships, fanwars and all negativity surrounding the fandom, to truly unite and be one.
As TVXQ fans, as JYJ fans, as Kim Jaejoong fans. Loving the artist the way we can best. As ACE.

More info about JACE, it's goals and JYJ/TVXQ at jacefc.com~!